Main content starts here, tab to start navigating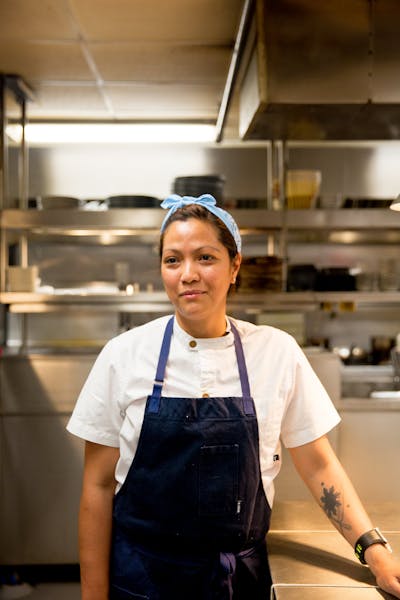 Ruby Felix - Curtis
Executive Chef
Alongside owner and South Orange resident David Massoni, The Fox & Falcon's executive chef, Ruby Felix-Curtis serves up a clean, modern dishes reflective of its seasonally driven, locally sourced menu that residents of South Orange and the surrounding communities have come to enjoy since its inception in fall 2018.
As one of New Jersey's few female chefs, Ruby Felix-Curtis' simplistic approach and finely-honed technique has served as her calling card within the culinary community. Rather than chase trends, Felix-Curtis is steadfast in her approach and belief that the basic tenets of cooking - salt, fat, acid, heat - when used correctly, churn out loud flavor, regardless of what corner of the globe serves as the dish's origin.
Ruby brings a wealth of culture and knowledge to The Fox & Falcon. Drawing from her upbringing in the Philippines and professional experience – having worked in several notable kitchens including NYC's The Standard Grill & Má Pêche and Jersey City's Thirty Acres and TALDE, Felix-Curtis is constantly experimenting with new flavors and ingredients to appeal to a wide range of people and palates, keeping the restaurant's menus fresh and relevant.