Main content starts here, tab to start navigating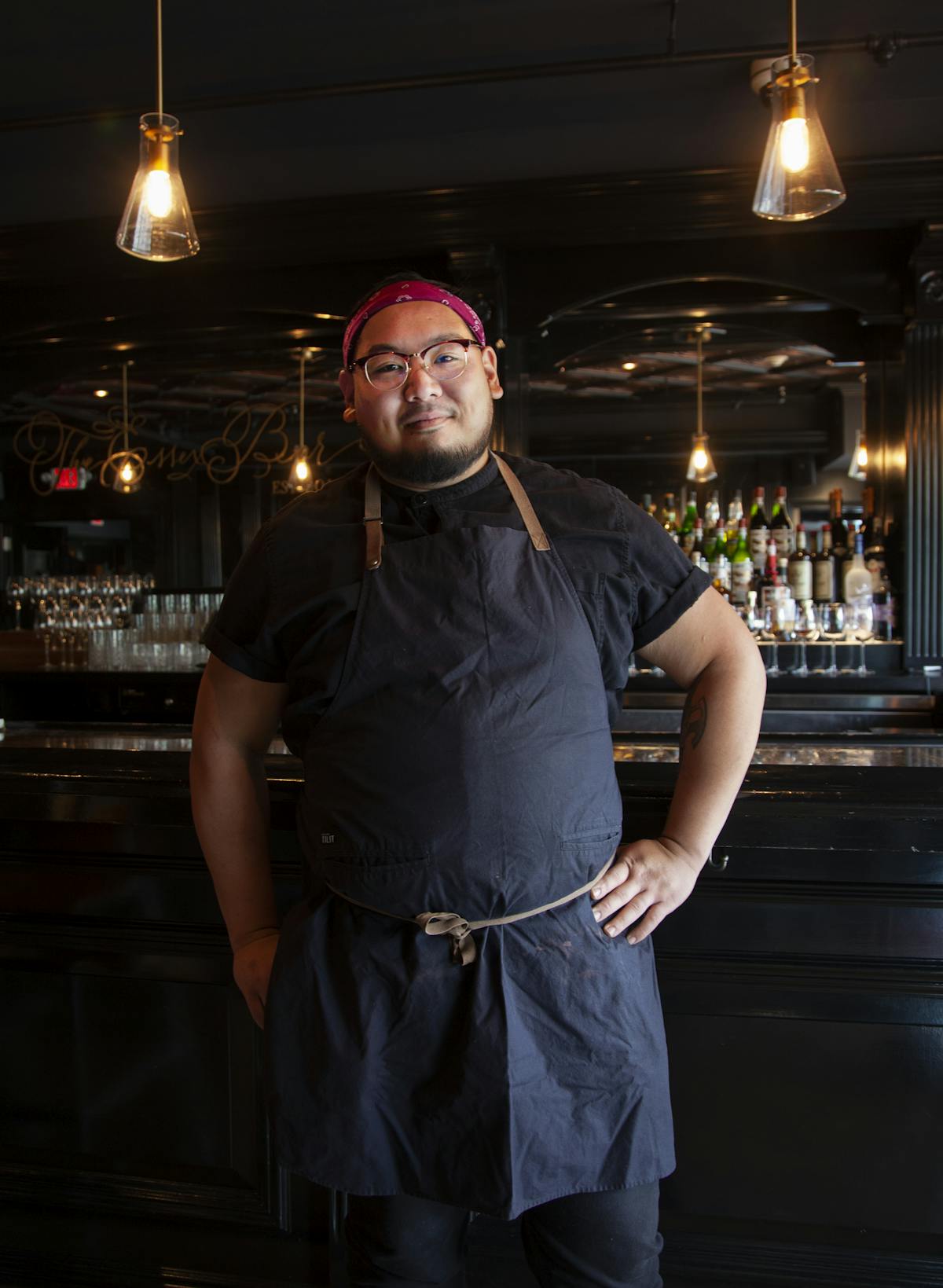 Christopher Dimalanta
Chef de Cuisine
Chef Christopher (Chris) Dimalanta is the Chef de Cuisine of The Fox & Falcon,
restaurateur David Massoni's well-known contemporary American eatery in South
Orange, New Jersey. In this role, he manages daily operations, menu planning,
overseeing kitchen staff and fostering relationships with suppliers. Before the Fox &
Falcon, Chef worked at David Massoni's venture Talde in Jersey City from 2015 to 2019,
where he ultimately rose to the role of Sous Chef.
Chris was initially attracted to becoming a chef as a young boy growing up during the
golden age of "Food TV". He was inspired by watching Ming Tsai, Tyler Florence, and
many others on Food Network. His journey to becoming a chef began in 2010, working
his way up through various roles of increasing responsibility in New Jersey restaurants.
He attended Hudson Community College in Jersey City, New Jersey, where he received
an AAS degree in Culinary Arts in 2020.
Chef Chris is proud to be a first-generation Filipino American from Jersey City, NJ. When
he is not working, he stays active by playing basketball or dancing and has a passion for
bingeing pop culture in his downtime.